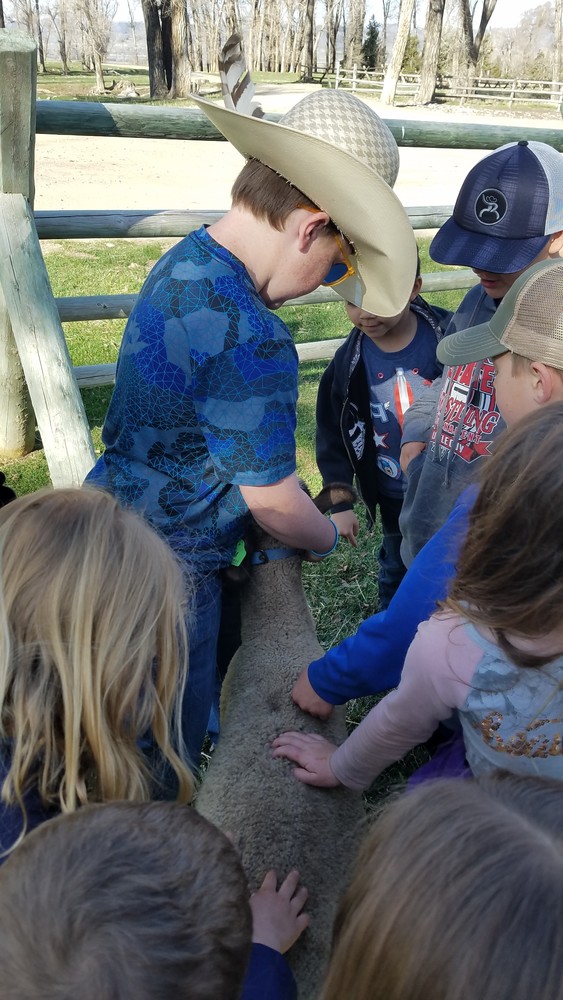 Jumping Horse Ranch Days!!
Casey Klasna
Thursday, May 10, 2018
Baby Animal Day was held at the Jumping Horse Ranch. Several sixth grade students presented their 4-H projects which included a lamb, baby goats, chickens, a calf, and a demonstration on pigs. The kindergarten and first grade students attended this fun, informational event and also planted flowers which they were able to take home. A big thanks to the Jumping Horse Ranch for their hospitality! Another great example of our community engaging kids!