The cooks joined in on a couple of Mrs. McCollom's elementary music classes today and did the "Gobble, Gobble, Turkey Wobble" with students!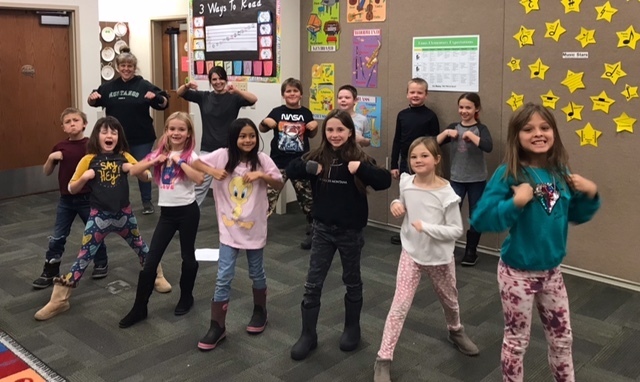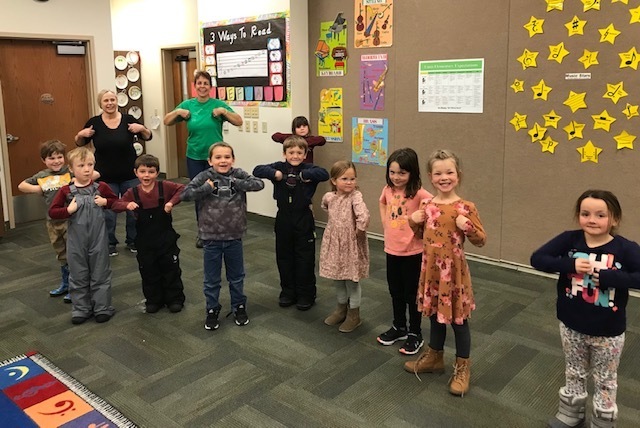 Just a reminder that there is No School from Wed. 11/23 - Fri. 11/25 for Thanksgiving Break. Happy Thanksgiving to all of our students, staff, and families. Enjoy the few days off!

The kindergarten students did a great job last night at the Kindy Native American Program. This is a tradition that Mrs. McKay has done with kindergarten students for many years. Thank you to Mrs. McKay and to Sandi Pfau for playing the piano for the program!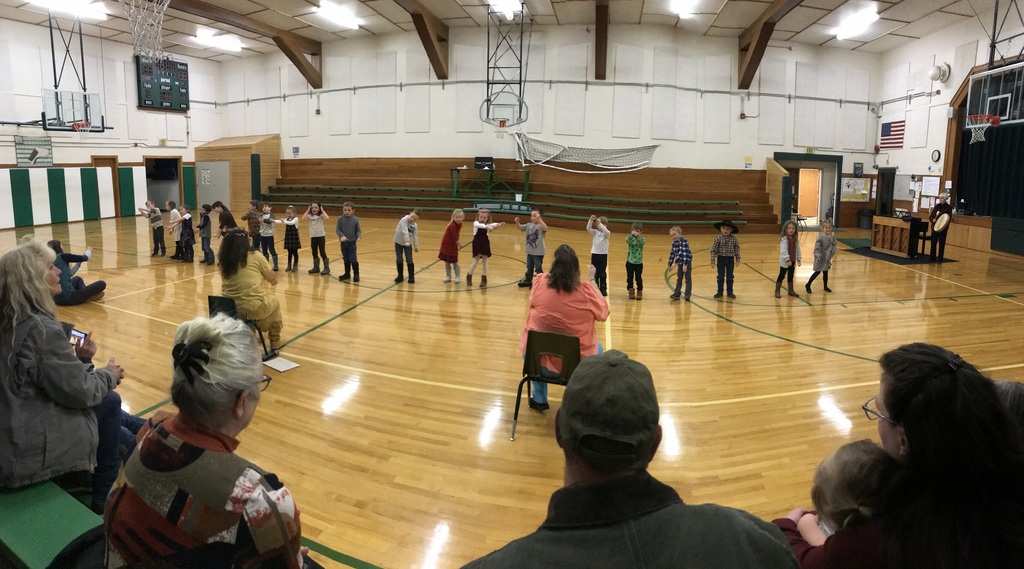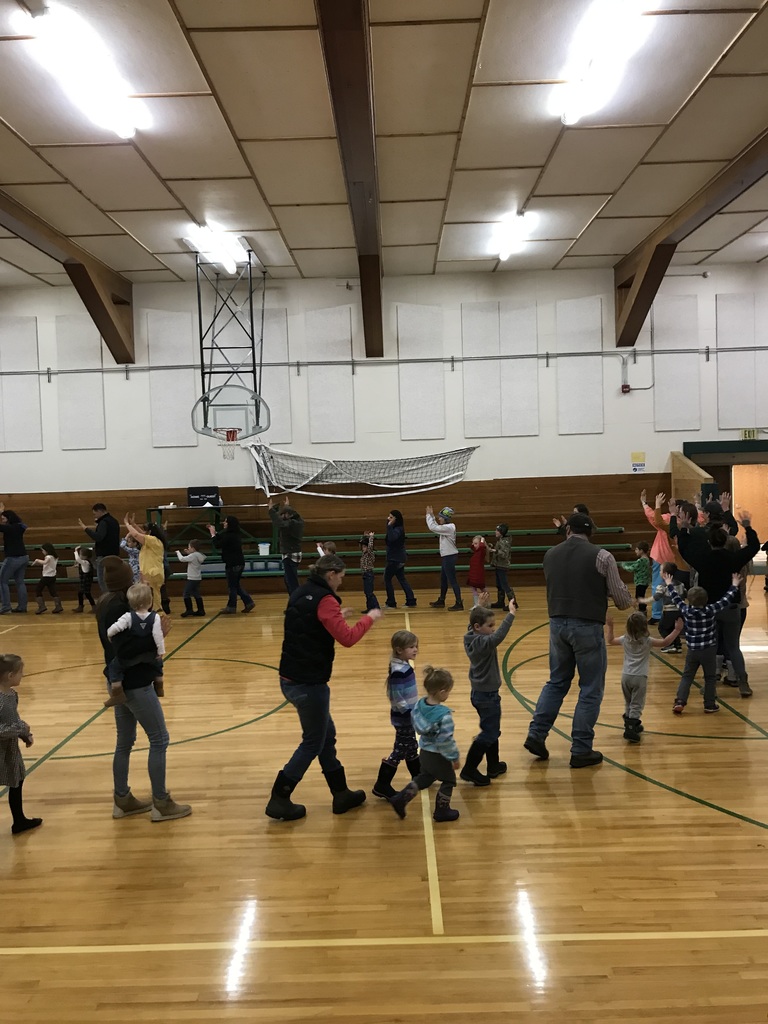 We definitely had a "House Divided" today here at school with our Cat/Griz fans, but we took the opportunity to take a fun picture of the various Cat/Griz gear we saw at school today. May the best team win at the Brawl of the Wild tomorrow!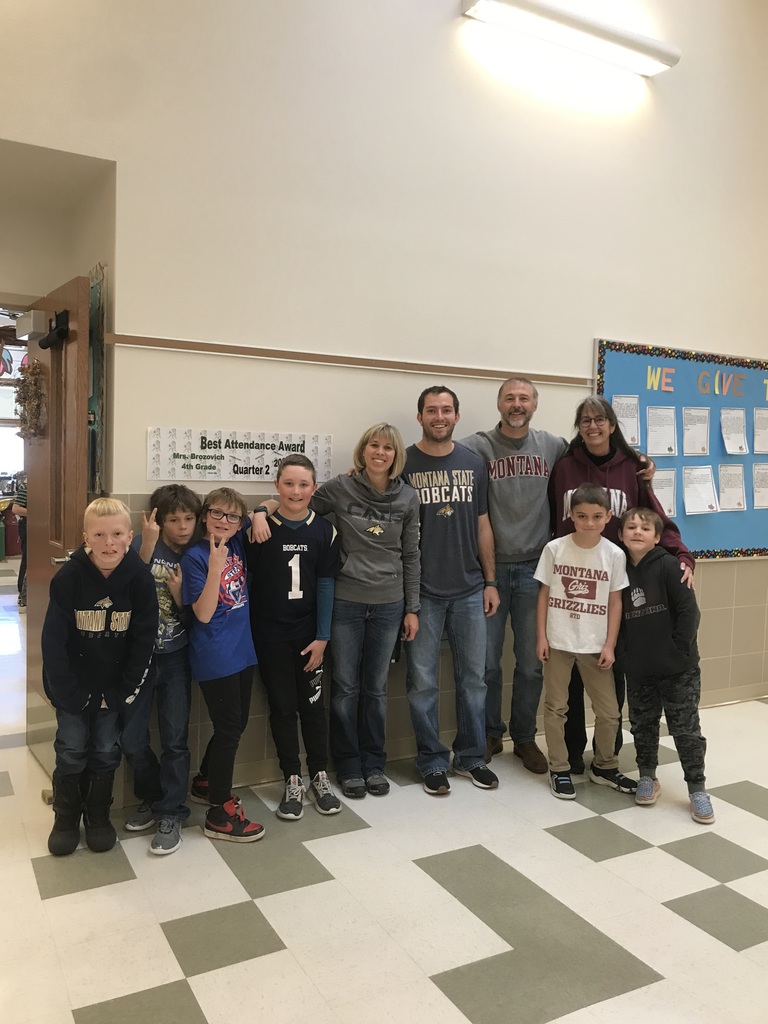 It was great to have our local Veterans join us for lunch today for Veterans Day. Students and staff dressed up in red, white and blue to show our patriotism and appreciation. We had 23 veterans show up today and even had one who served in World War II! We also had a K-12 hat day today and raised over $800 to go to our local American Legion. Thank you, Veterans, for your service and patriotism!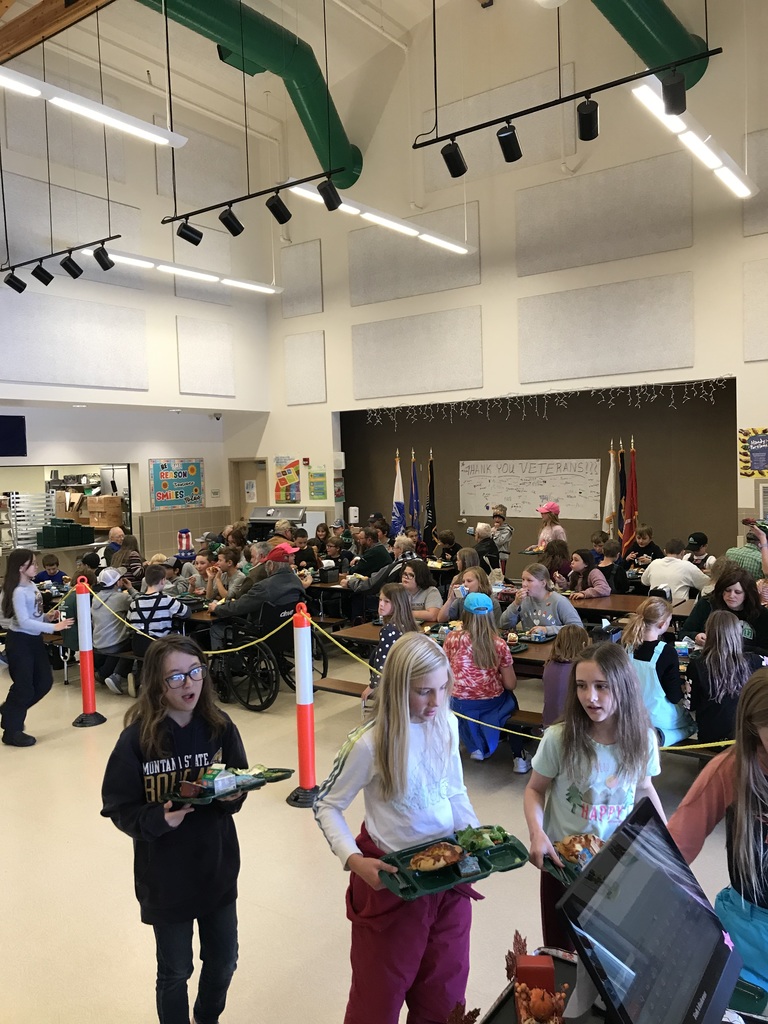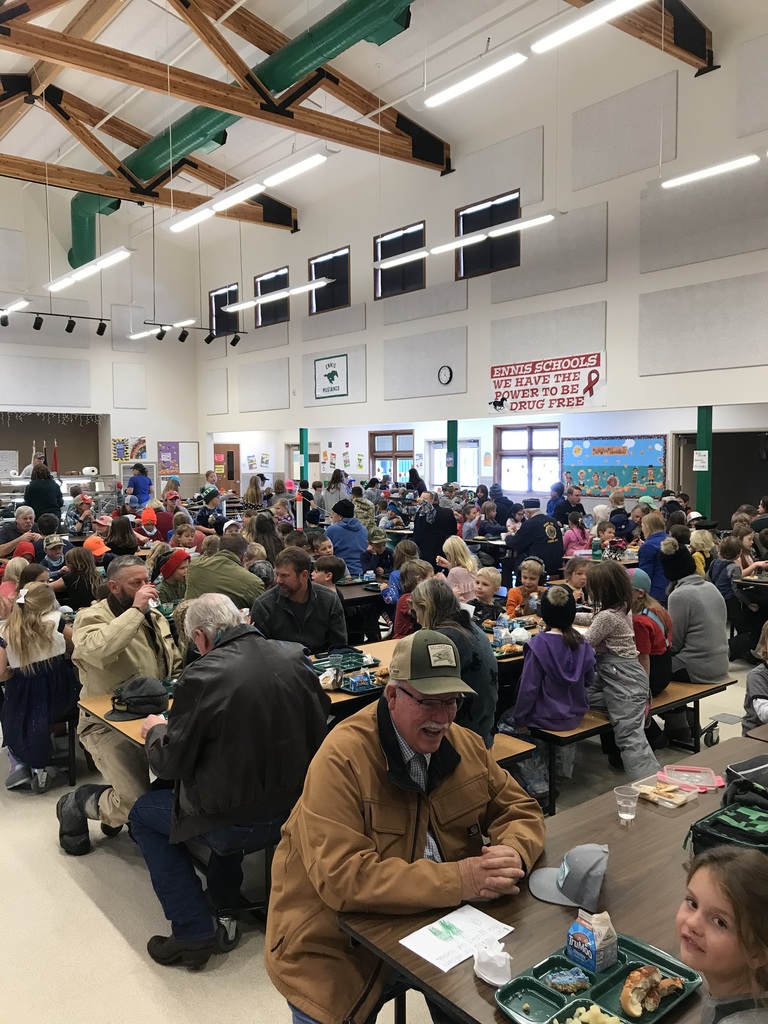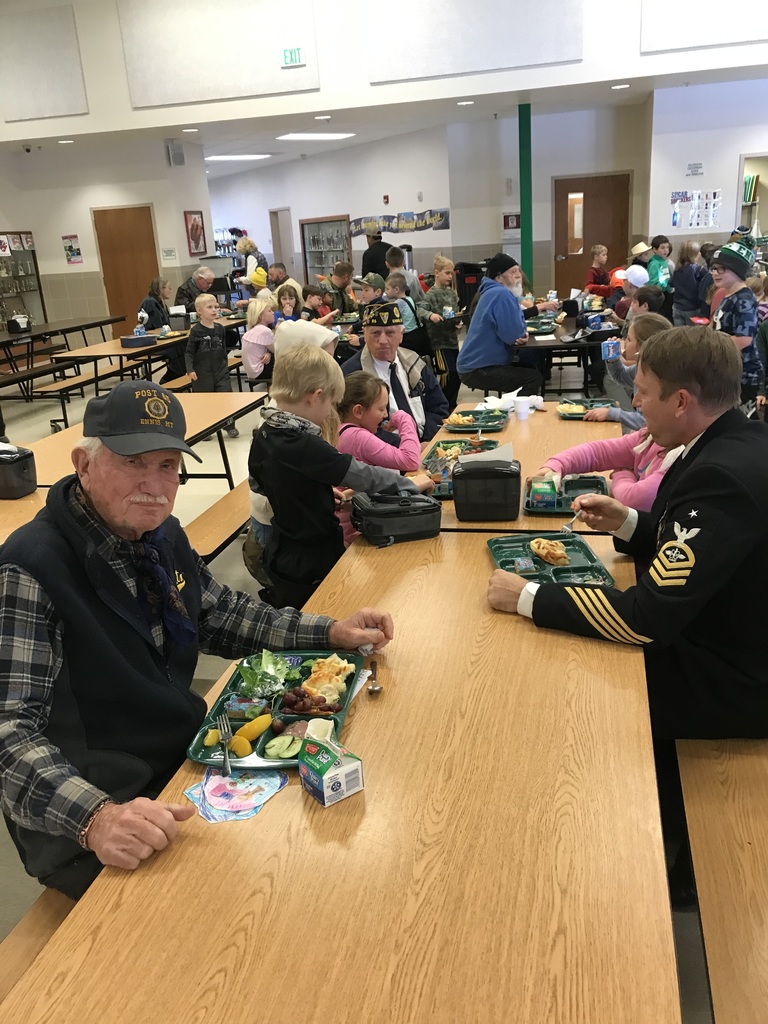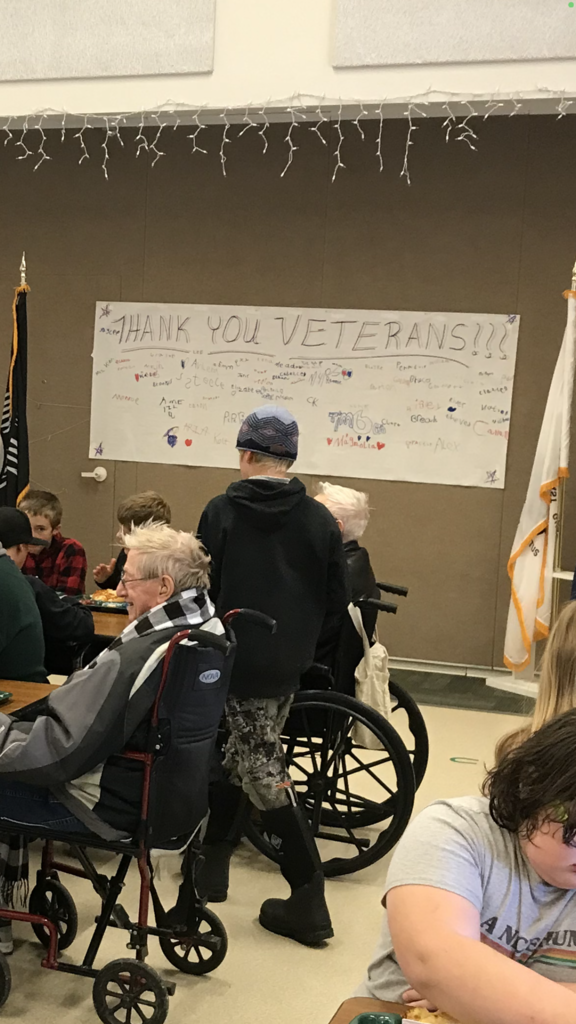 We had a great turnout for Parent/Teacher conferences despite the nasty weather. If you were unable to attend, please reach out to your child's teacher to visit about their progress in school. Thank you to the Booster Club and Assembly of God Church for providing food and treats for staff and to the Lunch Ladies for providing cookies for conferences!

Mrs. Brosovich and Mr. McKitrick's 4th Graders made Corn Husk Dolls yesterday. This is the 12th year that 4th graders at Ennis Schools have been doing this project. Thank you to Janet Dochnahl, Abby Thomas, Penny Hall, and GROWW Cordinator Felicia Redfield for helping bring this project to the students!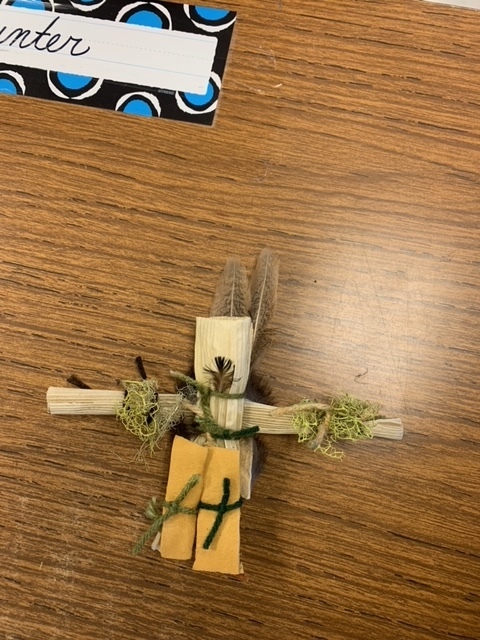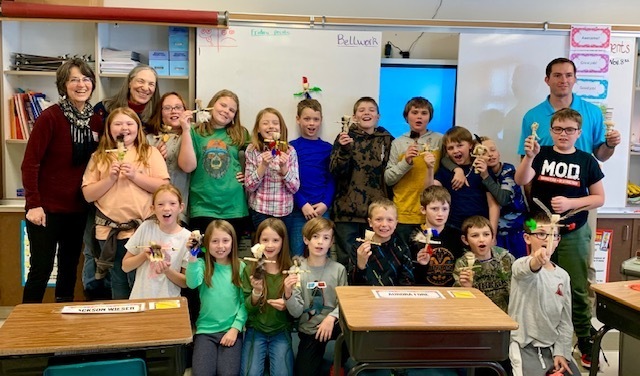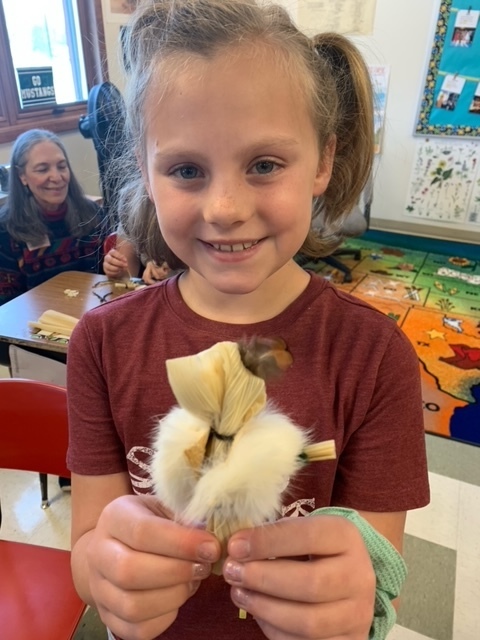 EARLY RELEASE and Parent/Teacher Conferences: Just a reminder that school will get out at noon tomorrow due to Parent/Teacher Conferences. Conferences will run from 1-6 p.m.

We have a busy week next week! Please read on in the news section about the many activities going on Nov. 7-11 so you are in the loop, starting with Picture Day next Monday, Nov. 7th.

Mrs. Sturtz' kindergarten class made pumpkin volcanoes yesterday for Halloween. Looks like a fun, messy, science project!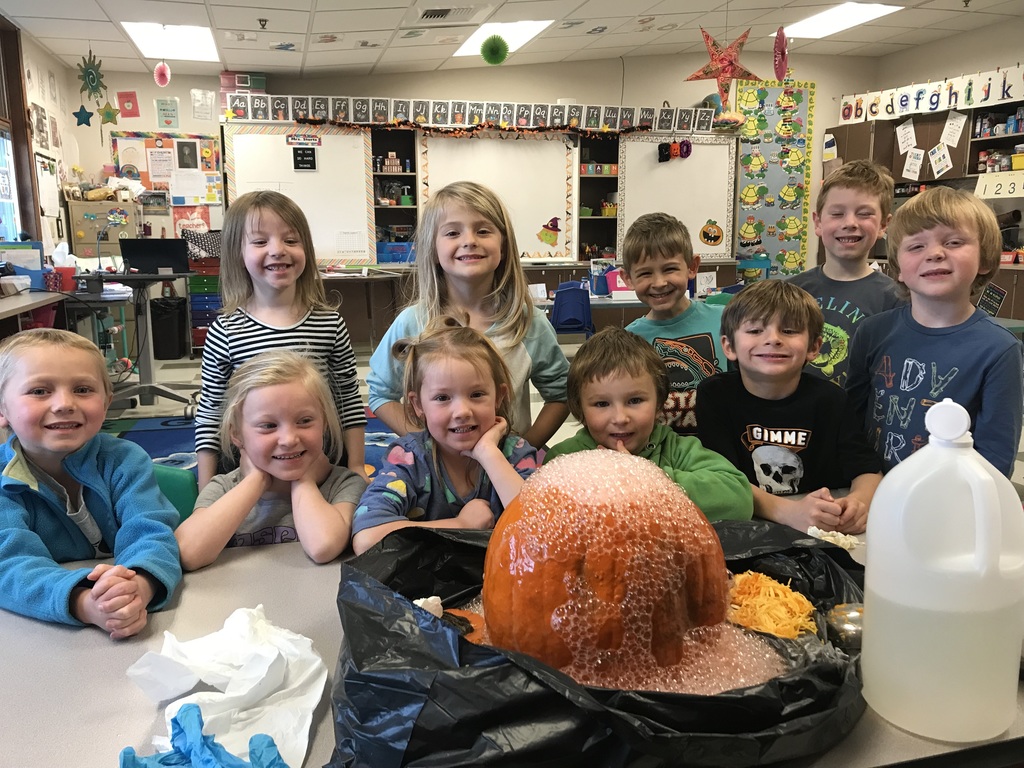 Free Pumpkins! Just a reminder that students may pick up a free pumpkin after school today outside the elementary school or out by the buses before they get on the bus today.

High School and Junior High Health enhancement classes: Playing a quick game of crab soccer for the end of our soccer unit! Challenging and silly game to change things up! Thanks to Ms. Beckman for sharing.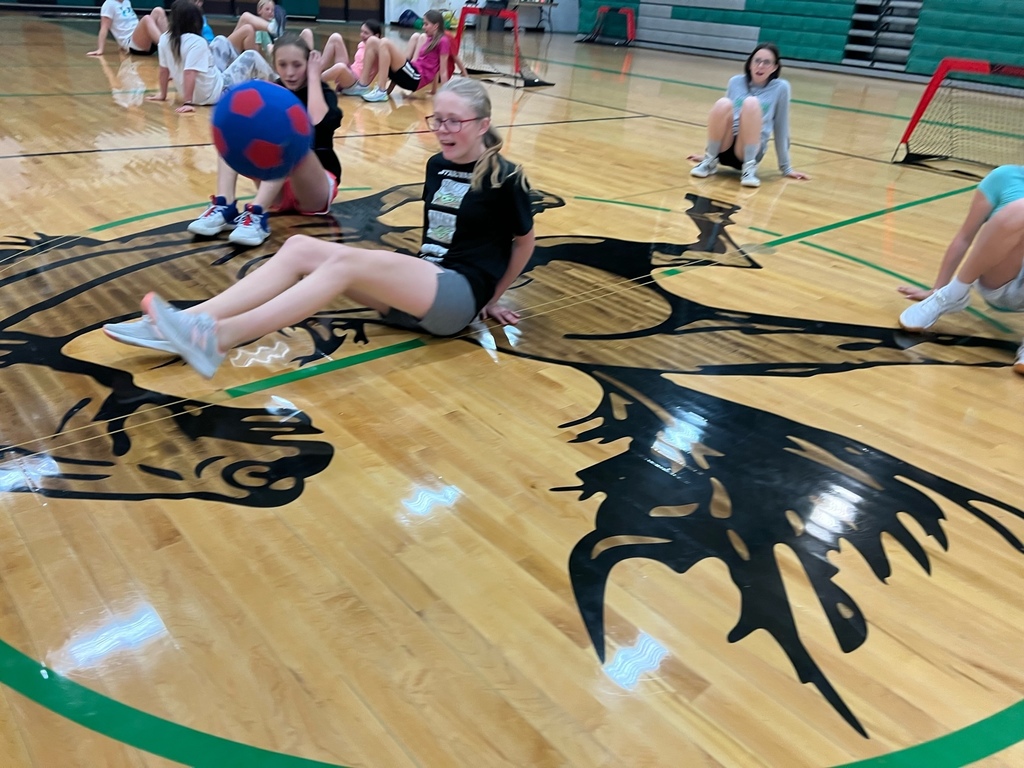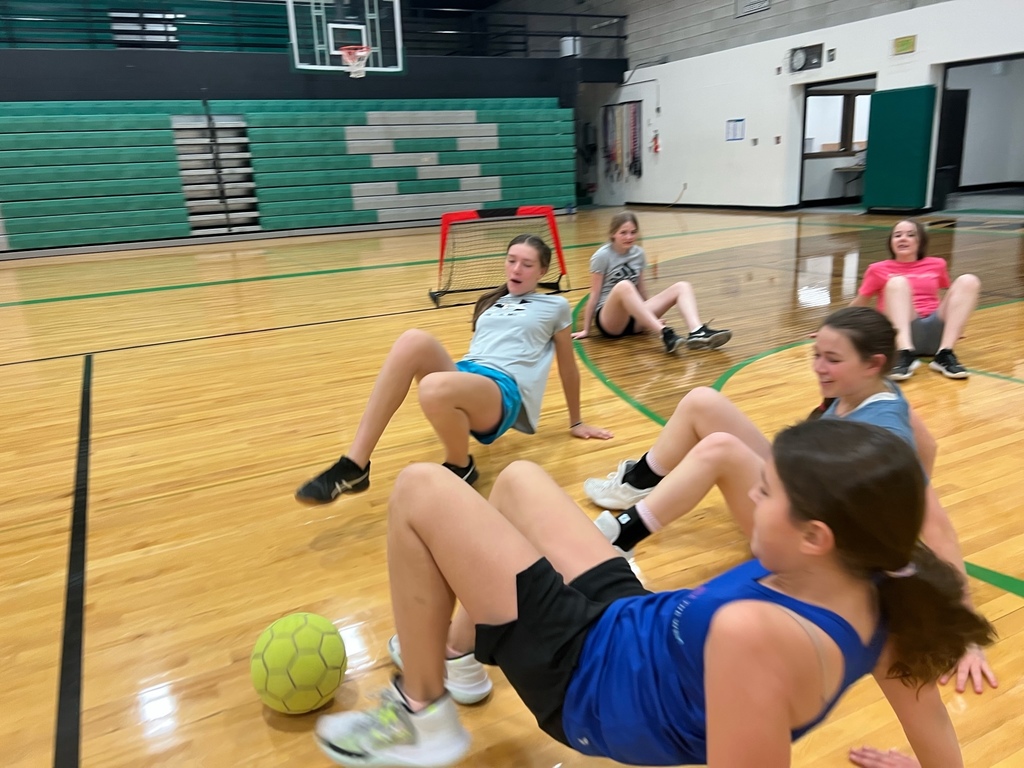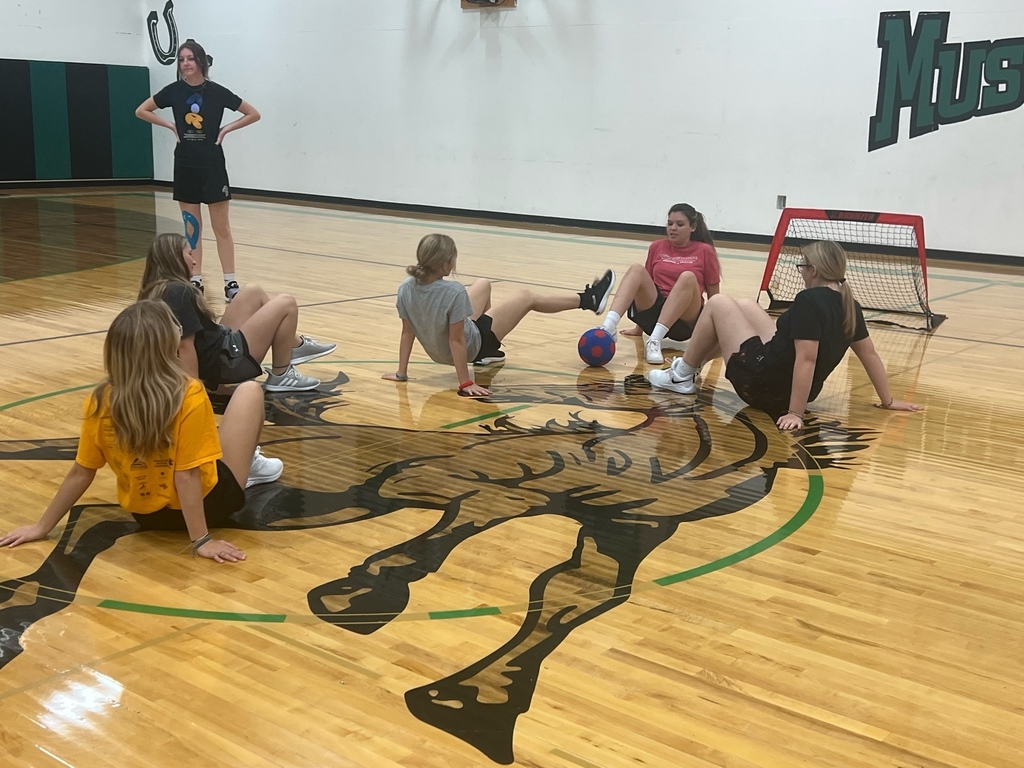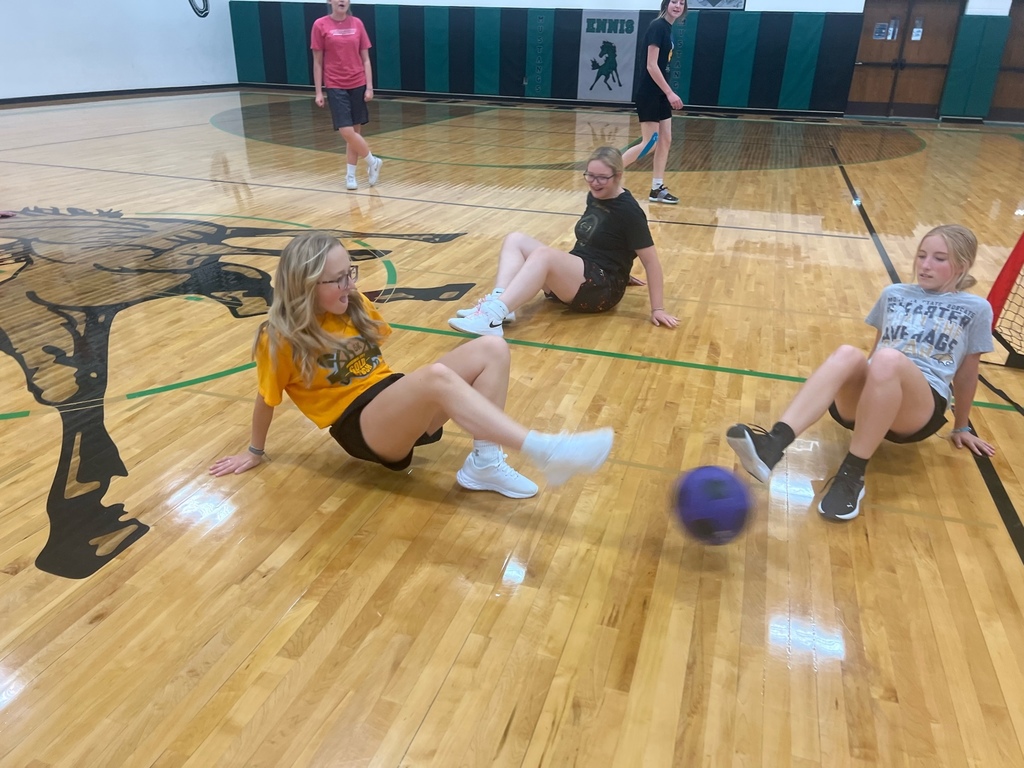 The students have been enjoying the first snow of the fall! See some of the attached pics of students having fun in the snow!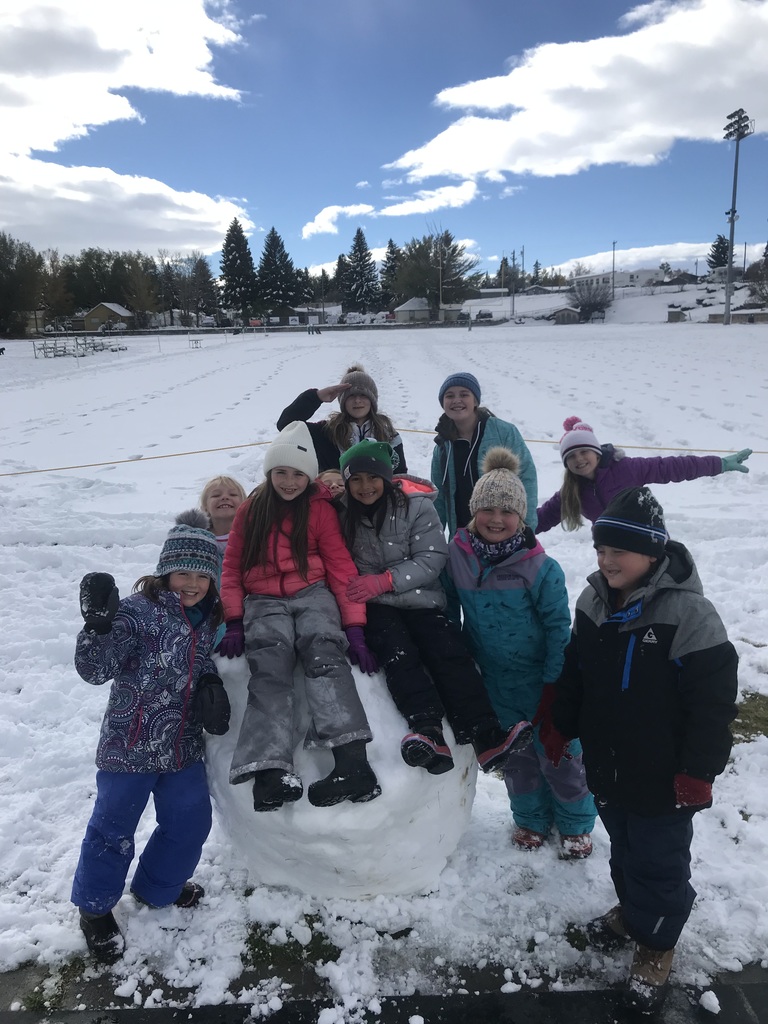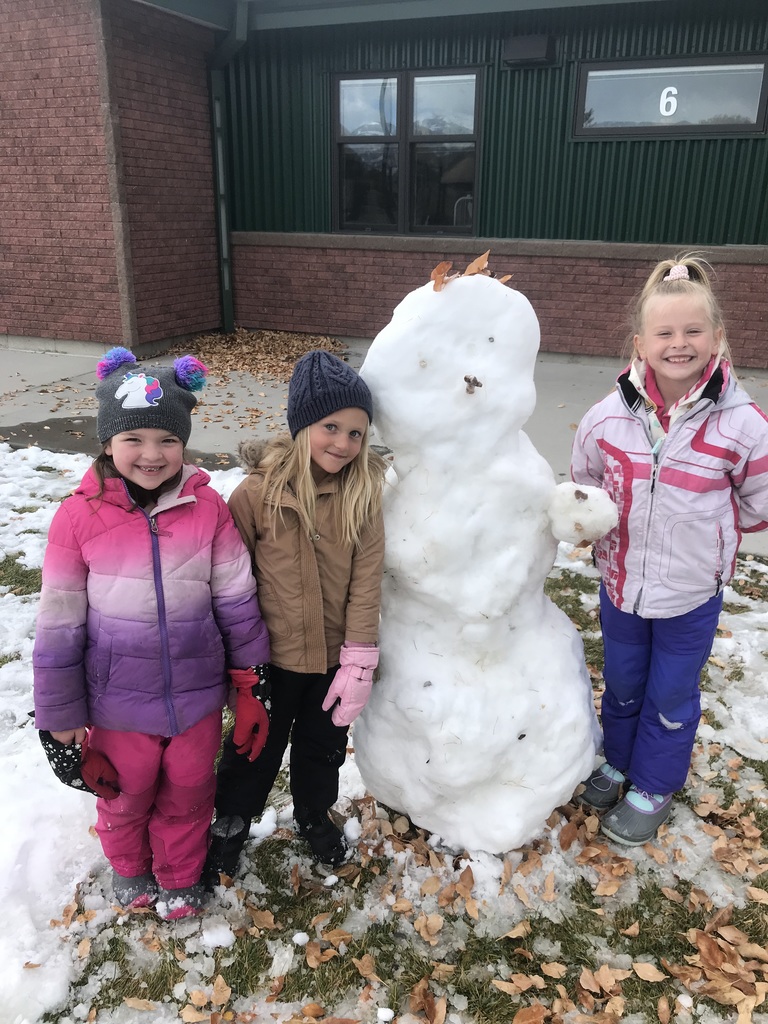 We had a great turn out for Donuts for Dear Ones today! Thank you to everyone who was able to attend and thank to the cooks and school staff who helped put on the event. Our next breakfast event will be in the spring - stay tuned for more information on the date as we get closer to spring!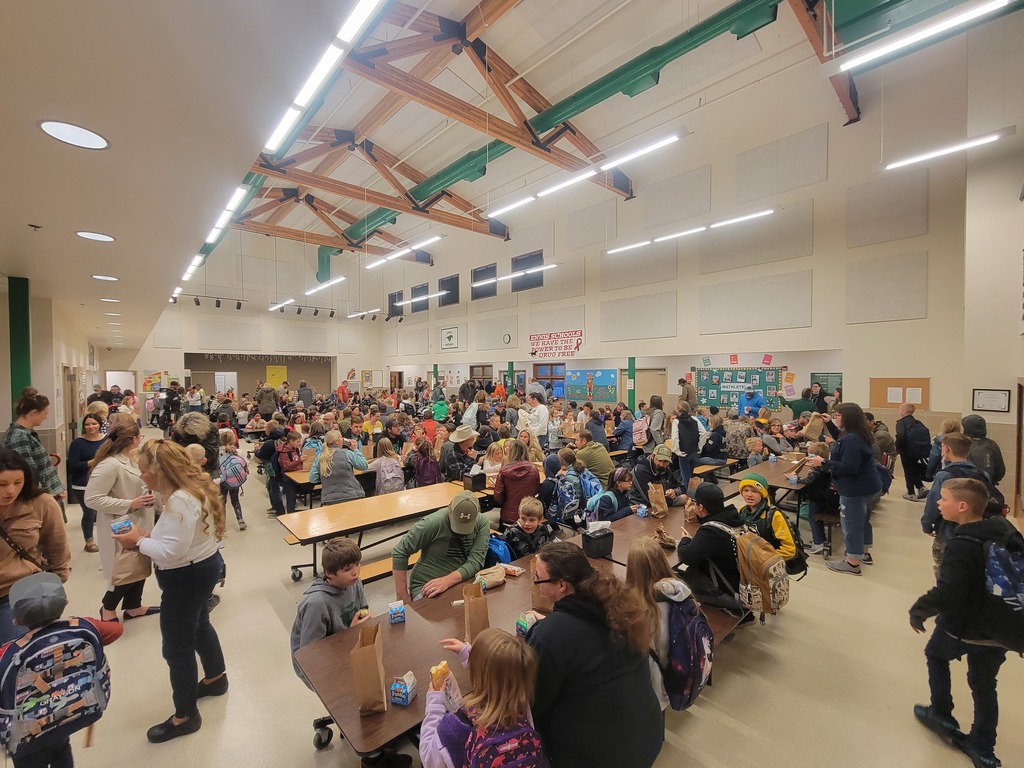 The Homecoming Pep Rally yesterday afternoon featured team speeches, high school class competitions, our mascot Thunder firing up the crowd, a staff performance, and lots of cheering K-12 students and staff. We will wrap up Homecoming week with the parade today at 1:15 p.m., followed by JH and HS football games against Cascade this afternoon and evening at 4 p.m. and 7 p.m. respectively. Come out and support your Ennis Mustangs!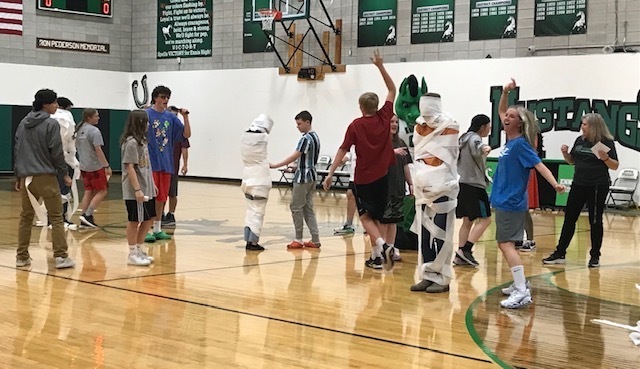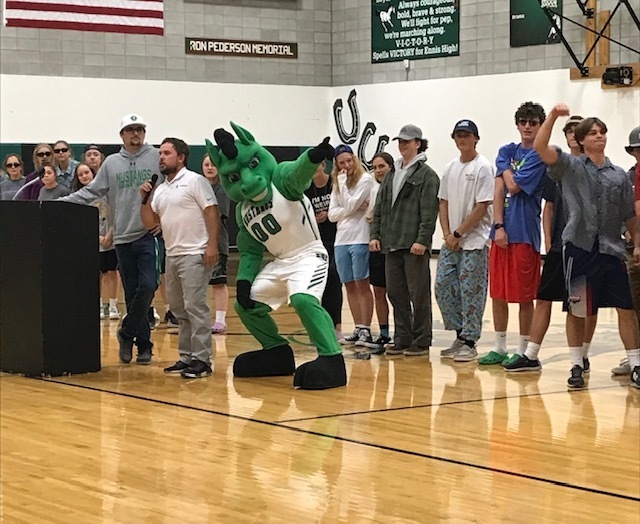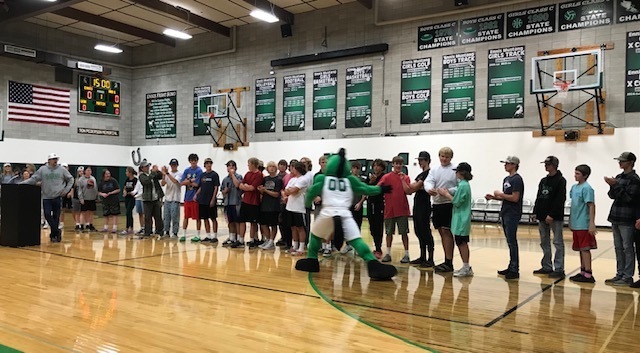 Homecoming week is going strong for EHS. The annual Bonfire was last night. Volleyball plays at 5pm tonight. The Homecoming parade is Friday at 1:15 with the Football game starting at 7pm. Homecoming King and Queen will be crowned during half time of the football game along with announcing the winning class. Each high school class has competed all week with dress-up days, class competitions, bonfire items, posters, floats, etc. The friendly competition between classes is a fun part of this week. Please come out and support our Mustangs!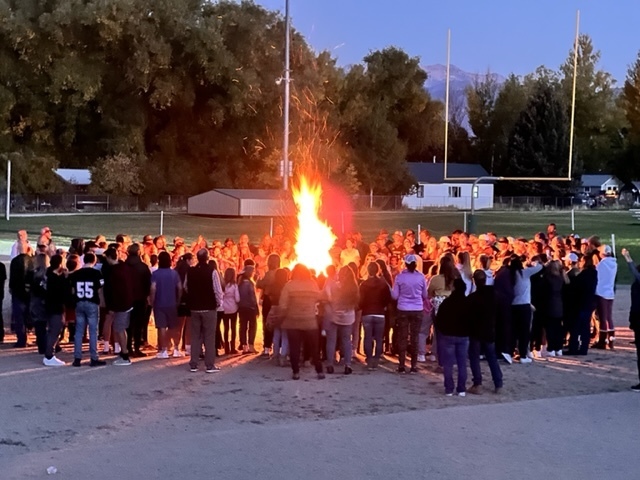 Thank you to everyone who attended the Open House, BBQ and Bonfire last night. What a beautiful evening to share with our Mustang Family! Thank you to Mrs. Hubner for sharing this amazing picture from the bonfire festivities - GO MUSTANGS!!!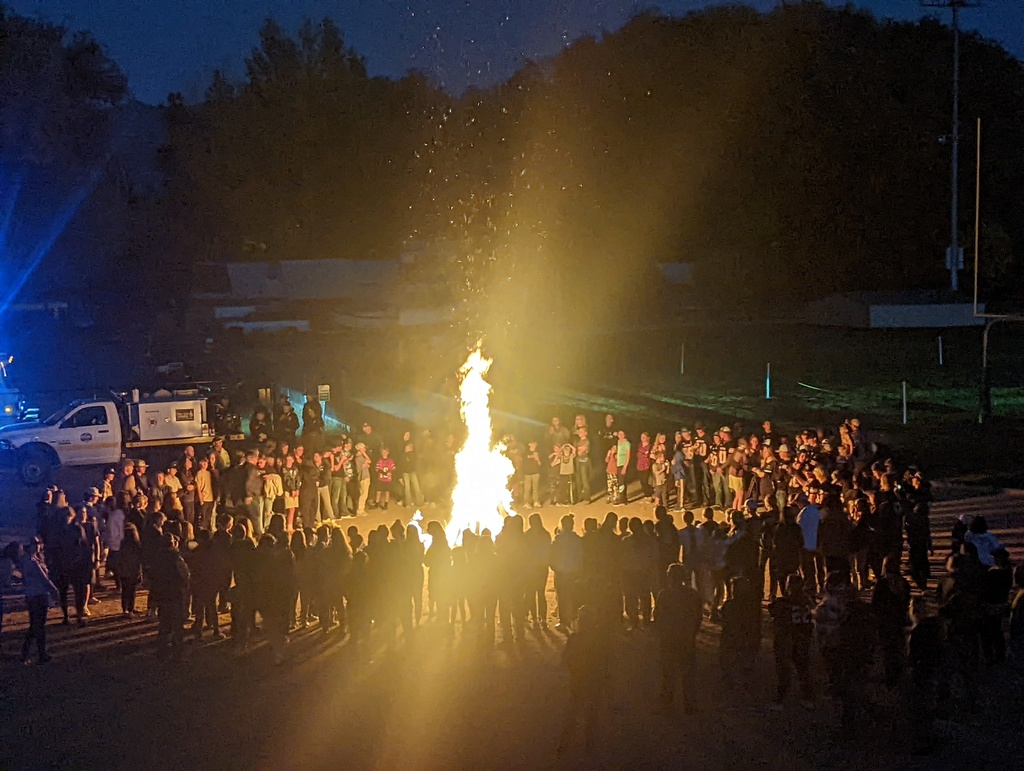 2nd graders in Mrs. McCollom's music class learned a fun song the other day while incorporating scarves into the rhythm of the music. Great job, 2nd graders!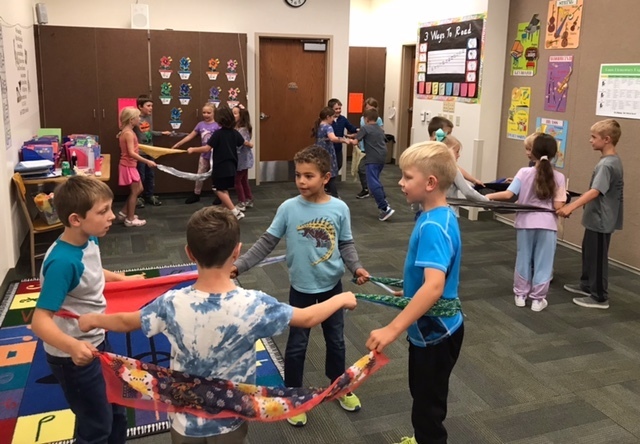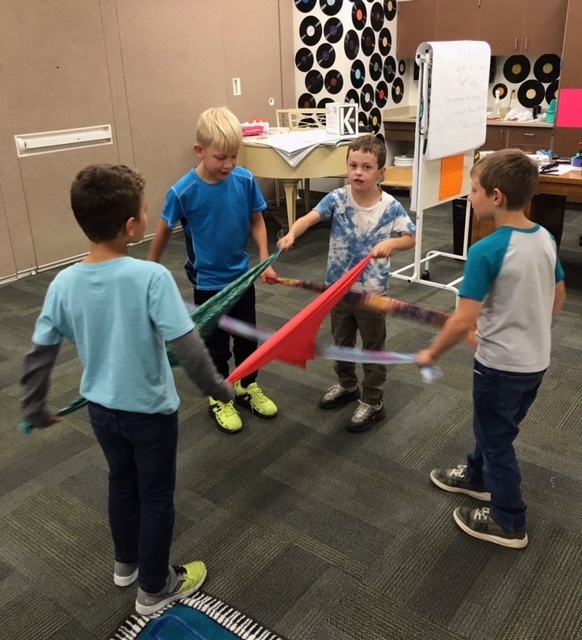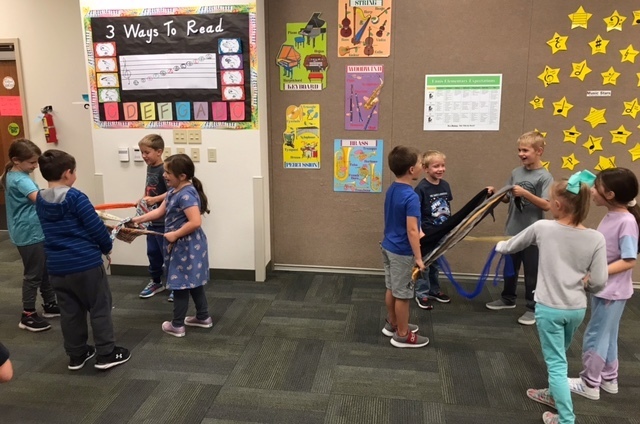 This week in the Mrs. Redfield's school garden classes, students planted garlic, harvested flowers, made bookmarks on photosensitive paper, and made leaf rubbings in their garden journals. See the attached photos of all the fun learning activities!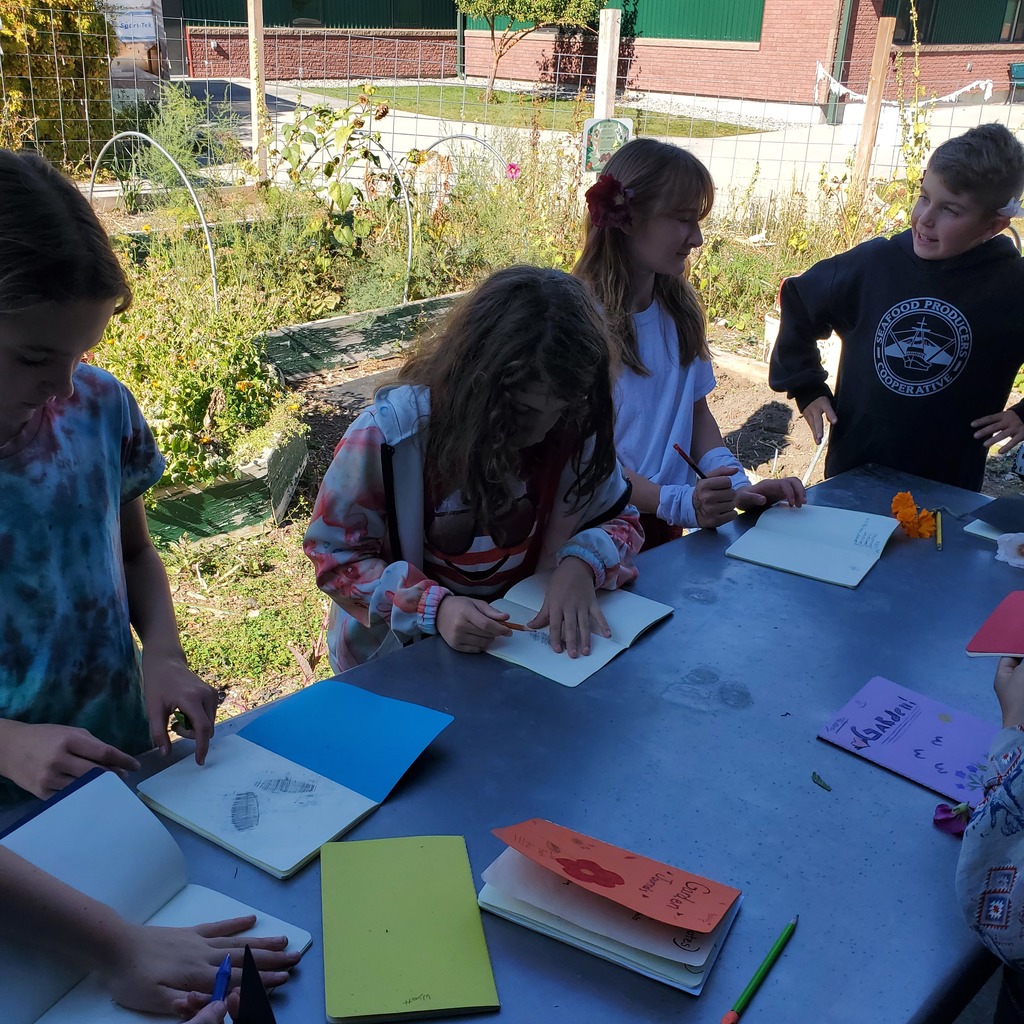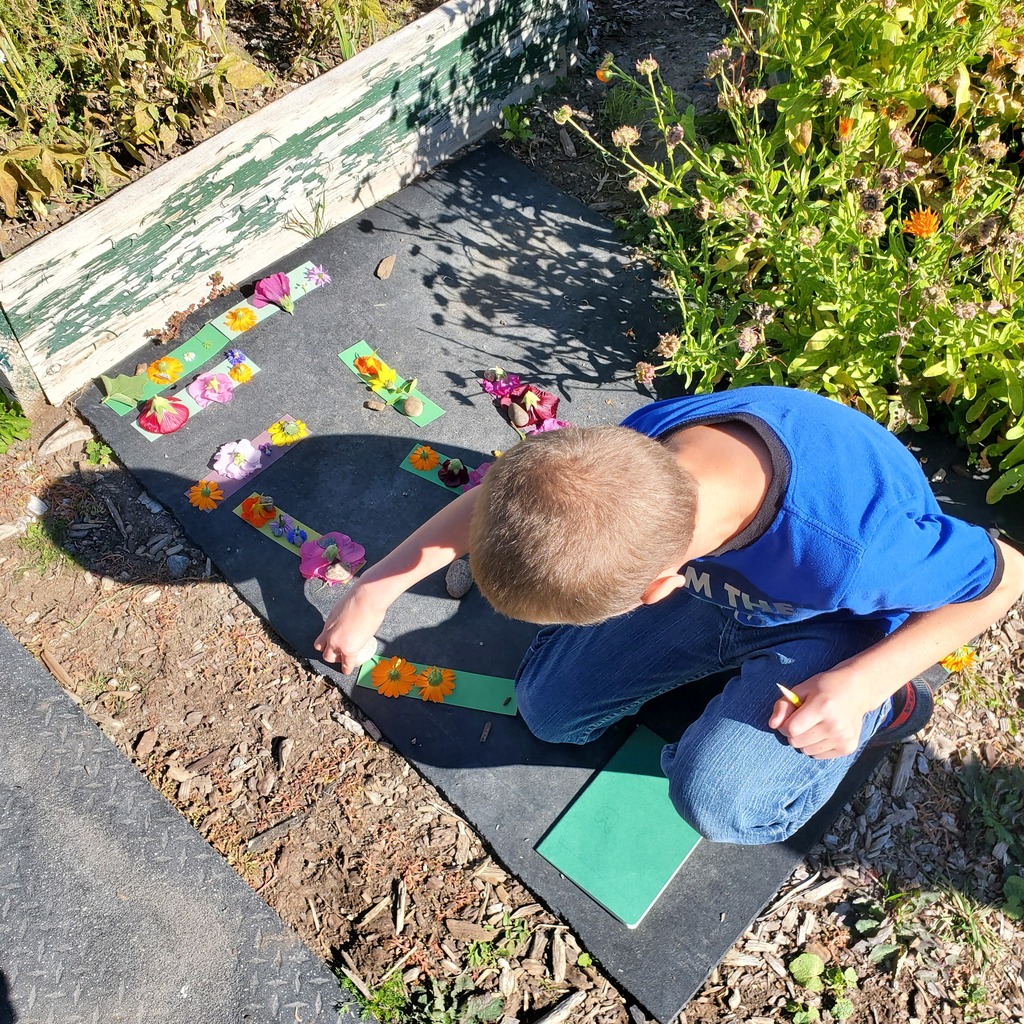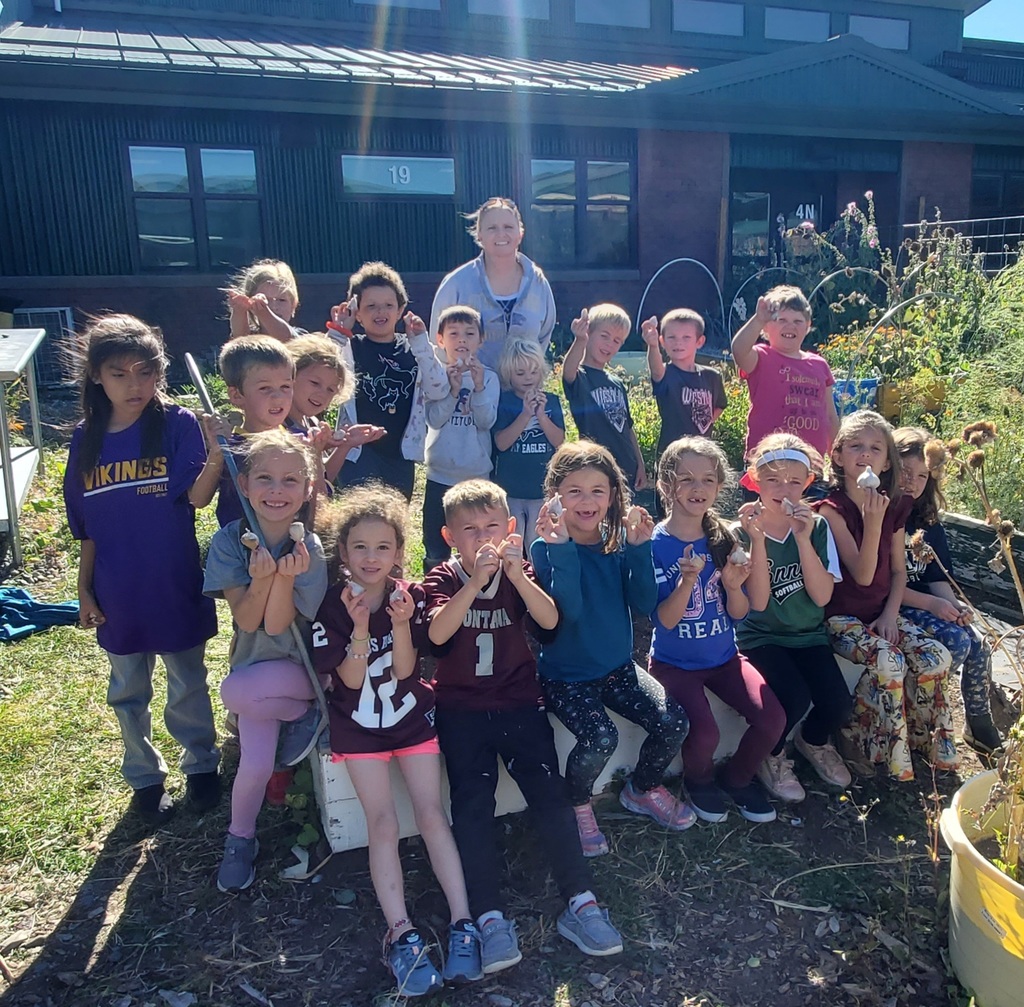 OPEN HOUSE, BBQ, and HOMECOMING BONFIRE! Just a reminder that tonight from 5:30-7:00 p.m. is the Open House and BBQ, followed by the Homecoming Bonfire at approximately 7 p.m. Come meet Ennis Schools staff and enjoy some BBQ!